The countdown is well and truly on. This time next week I will be more than likely be assembling my bike in my accommodation. You might find this particular Blog entry full of links and images so please bare with me...lol
I am at the point where I am making the final checklists ensuring I have not forgotten any detail whatsoever. The last thing I want to happen is on the morning of a stage and realise I'm missing a jersey or bib shorts. That would be an absolute disaster.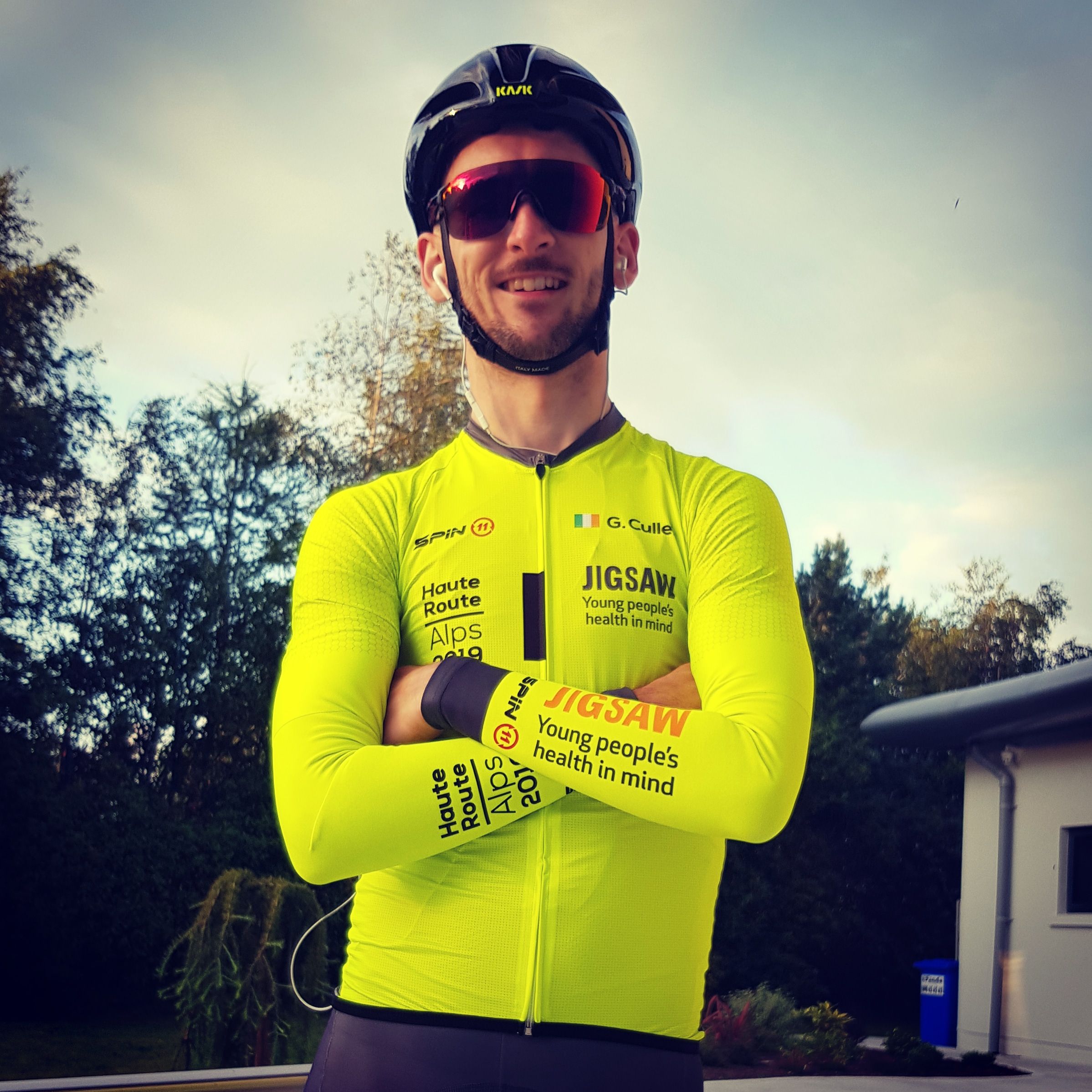 I've put together a detailed list of kit I will need everyday even to the point where I have written down the exact socks on each day to go with what kit. I'm leaving nothing to chance. I will have every kit bagged separately and marked so I know which day is which. It might sound like overkill to some, but I will have enough on my mind. Here is a link to a quick video with an overview of the weeks event and each individual stage. As soon as you see it you'll understand why I am going to the lengths I am. HERE
There is a certain amount of kit that is mandatory which must be presented the day of sign on in the race village or you will not be allowed take part. A cycling helmet, waterproof winter jacket, winter gloves, thermal overshoes and leg warmers. All other items of kit are at the individuals discretion but they do offer suggestions for what you should carry at all times on the bike.
The event is supported by Mavic, the same neutral service cars and bikes you find on the likes of the Tour de France. The mechanics will be available before, during and after every stage to help with any issues you may have. The organisers, however, do recommend that you still carry spares with you for the duration of the week.
To be fair, you would have to be pretty naive to not bring spares anyway. Tubes, tyre levers, mini pump or co2 canister. These are the obvious ones that you'll have with you on the bike day to day. The not so obvious could include, brake blocks, a backup rear cassette and chain. Even a spare rear derailleur to cover all scenarios. The organisers don't want you to solely rely on Mavic to come to the rescue and use some basic common sense. I didn't mention anything in relation to Di2 as luckily I use a mechanical Ultegra groupset so don't need to worry about a battery dying on me...(sighs with relief)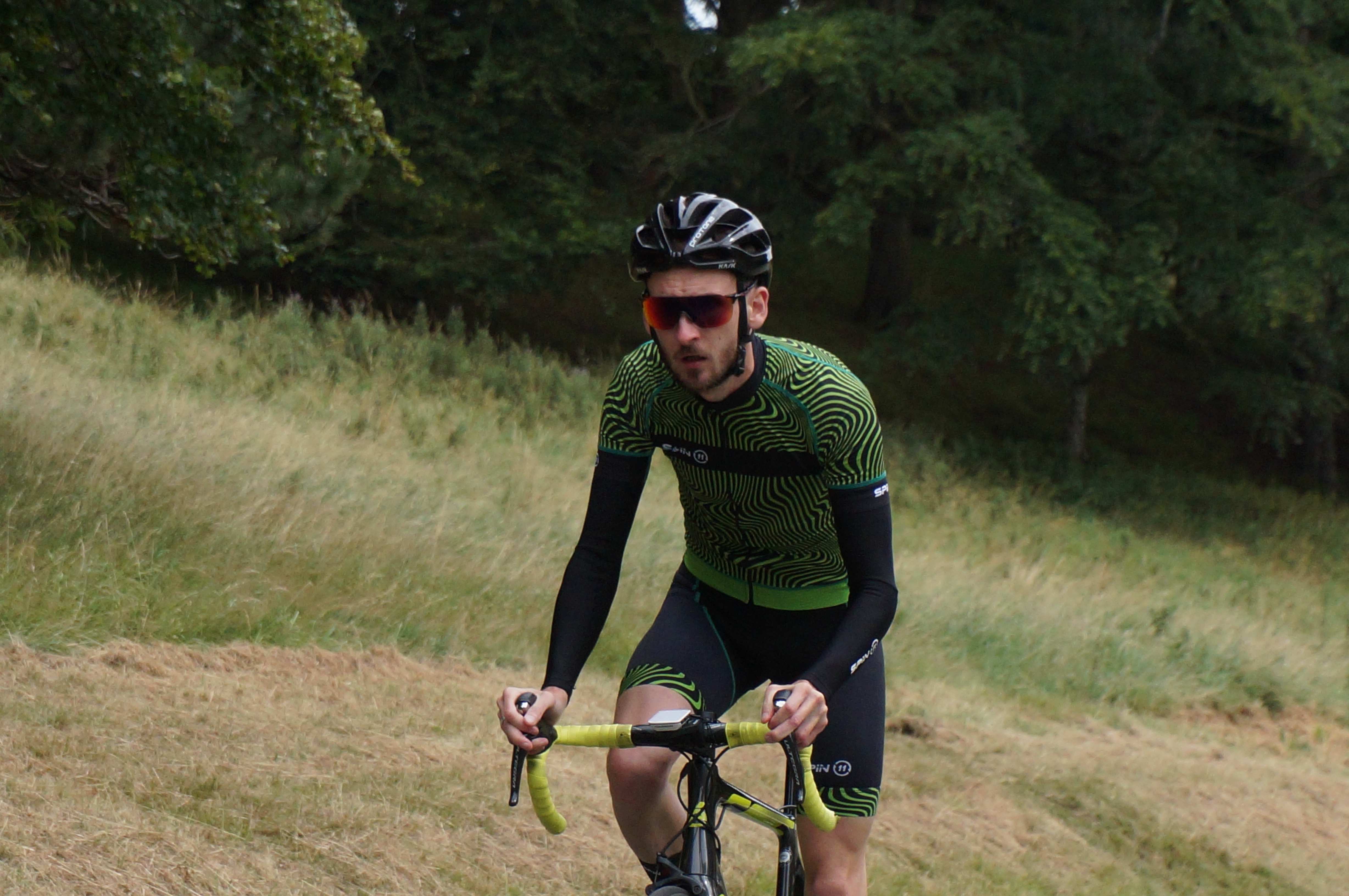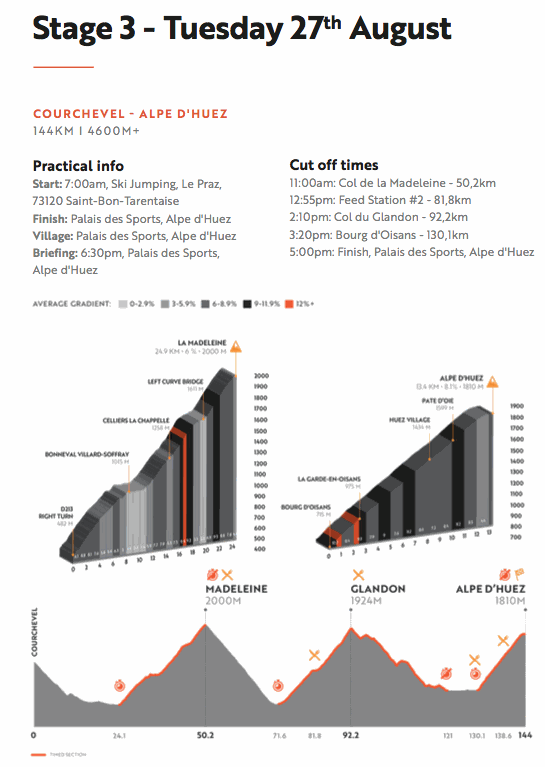 The event organisers have put together an extremely detailed Road book for the week which is absolutely packed with info. From a typical day, rules and regulations, safety and support and even the basics of getting your luggage from one hotel to the next. They really have covered all the bases so that all you need to do is concentrate on riding your bike. 

Here is an example of one of the stages and how it is presented in the Road book. For each stage we will have a top tube sticker breaking it down further for the riders. It shows the main climbs on the stage, average gradient and overall elevation for the day, cut off times and any feed stations.  I'm almost afraid to look at the stages in the book but if I'm to survive, pacing will be very important each day so knowing cut off times and when the climbs are coming up will be key.

The thing at this late stage that has me really excited and spurring me on behind the scenes is Jigsaw. They have been amazing in supporting me throughout the last 10 months building to this point. Timing is a funny thing and there is some very exciting and interesting developments coming from Jigsaw after the weekend and I cannot wait to share it with everyone. I'm being extremely vague here I know but all will be revealed and I hope everyone will get behind me and support me and my goal. As I have mentioned before, the work Jigsaw do for the young people of Ireland is vitally important and can only continue with help from people like you and I. If this is someone's first time reading one of these Blog entries and isn't aware of Jigsaw and what they do, you can find out everything there is to know and where their hubs are located by going onto Jigsaw's National site HERE
As much as  possible I will attempt to keep everyone up to date via all social media platforms throughout the event. The one that will more than likely have most activity is my dedicated Facebook event page 'Haute Route Hero Challenge' 
A nice play on words as one thing Jigsaw like to refer to people who support them in their campaigns is a 'Hero' 
Just before the event begins I will share on the Facebook page the link for live tracking so people can monitor my progress themselves throughout the week and see how I'm doing in the GC. Please give my Facebook page a LIKE & SHARE as the more people who see it out there, the better. You can find it 
HERE
Wish me luck...!!!